If you are looking for exciting research in wildlife ecology and conservation as part of your graduate training, I would invite you to send me a message to inquire for options.
In what comes, I show a list of my current graduate students and of those that completed their program in my lab and their research lines.
CURRENT GRADUATE STUDENTS
Craig McCain (MS in Environmental Science, 2019-present) is addressing connectivity by large and medium-sized mammals at the Lyndon B. Jonson grasslands via camera trapping. This research, in a fragmented landscape of forest patches in a grassland matrix that is also being disturbed by cattle grazing and prescribed burning, aims at providing land managers with practical recommendations on how to maintain high levels of mammal diversity.
---
Sara van der Leek (MS in Environmental Science, 2019-present) started a pioneer research on restoring the three-toed box turtle (Terrapene carolina triunguis) at LLELA. This species was first detected on this habitat island after a decade of restoration efforts. She is examining habitat use and home range sizes of resident turtles and the effect of head starting and soft release as a strategy for conserving this species and bolster turtle numbers. More information on this research here.
---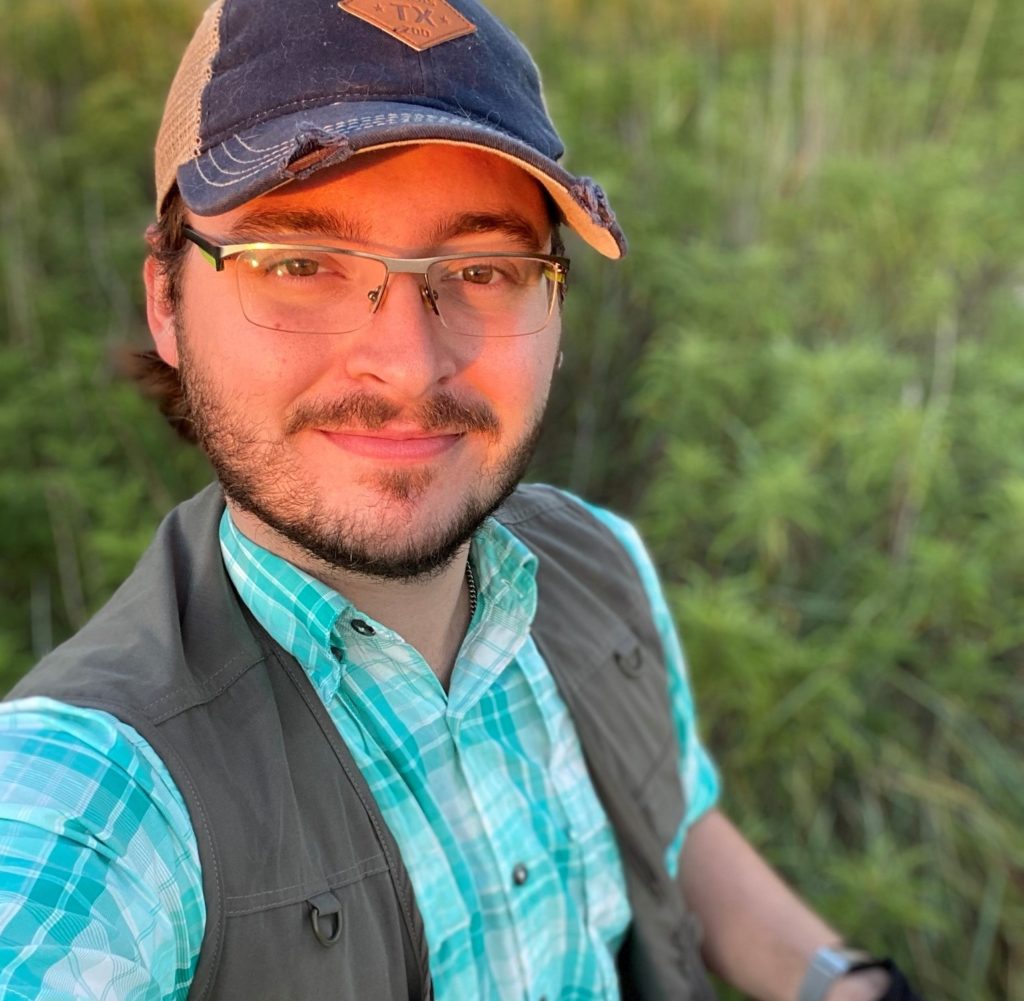 Cody Cox (MS in Biological Sciences, 2019-present) is currently researching the small mammals of North Texas. As research of small mammals in the North Texas area is lacking, Cody hopes to actively contribute to the field. He hopes to further the understanding of small mammal population dynamics and small mammal community dynamics throughout the seasons.
---
Andrew Morris' (MS in Environmental Science, 2019-present) research revolves around the study of tardigrades –water bears- in the context of biotic homogenization, illustrating species richness, diversity, and relative abundance as it relates to human development by comparing natural environments to urbanized environments.
FORMER GRADUATE STUDENTS
Amy Wynia (Ph.D. in Biological Sciences, 2014-2020) studied the ecological importance and population structure of Magellanic Woodpeckers (Campephilus magellanicus) in the world's southernmost forests. Specifically, she assessed the influence of larvae density and distribution on the woodpecker's foraging behavior, identified a significant detection technique to increase detection probability, compared dispersal patterns and genetic structure among continental and insular populations, and assessed if Magellanic Woodpeckers were keystone species by providing nest and roost cavities for secondary cavity-nesters and by vectoring wood decay fungi. More here.
---
Rocío Jara. (Ph.D. student, in Biological Sciences, University of North Texas. 2014-2020). Rocío earned an MS from University of Wisconsin-Madison in 2013 studying the transmission of diseases by wolves. She will work on the migration ecology of longest-distance Austral migrant forest bird, the White-Crested Elaenia (Elaenia albiceps) on Navarino Island, in the Cape Horn Biosphere Reserve.
---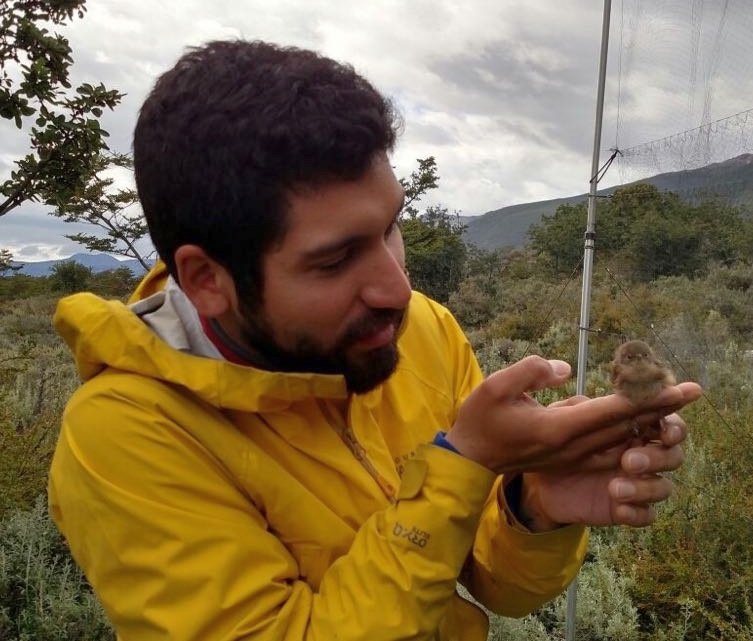 Francisco Arellano (M.S. in Biological Sciences, 2015-2020). Francisco studied the composition of materials used in the nest of five sub-Antarctic forest birds. More specifically, he examined the hypothesis that mosses and lichens in the nest protect the eggs and chicks from pathogens. He currently lives in Punta Arenas, Chile, and is a teacher in local high school.
---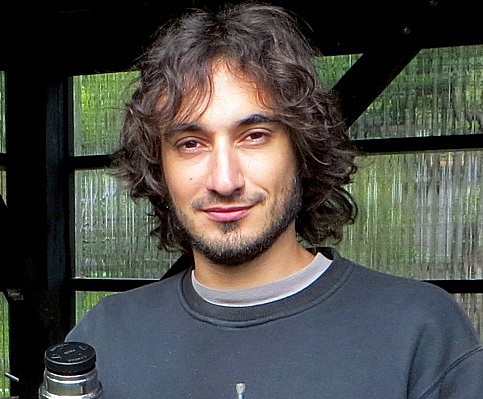 Ramiro D. Crego. 2013-2017. Ph.D. in Biological Sciences, University of North Texas. Dissertation: Predatory impacts and variables determining the spatiotemporal occupancy of the invasive American mink (Neovison vison) on a pristine island in Southern Chile. Ramiro completed his MS at Southern Illinois University in 2010-12 modeling wetlands distributions and climate change in Argentina. He worked on the effects of the American mink on the native birds and rodents in Navarino Island, Chile. Ramiro also provided guidelines for controlling mink to help biodiversity conservation in the far south. He is currently working at the Smithsonian Institute with their program in Kenya, modeling spatio-temporal abundance of large ungulates. See Ramiro's site and publications here.
---
Francisco Fontúrbel. 2008. Master of Science, Universidad de Los Lagos, Osorno, Chile. Thesis: [Patterns of habitat use and selection, and responses to fragmentation by the Mouse opossum (Dromiciops gliroides Thomas) in a southern Chilean landscape.] In 2013 Francisco earned a doctorate from Universidad de Chile studying the "Effects of habitat transformation on the co-evolutionary dynamics of plant-animal mutualism on a hemiparasitic mistletoe". He is currently a faculty at Universidad Catolica de Vaparaiso (Chile) where he continues studying animal interactions and human disturbances in southern forests. See Francisco's publications here.
---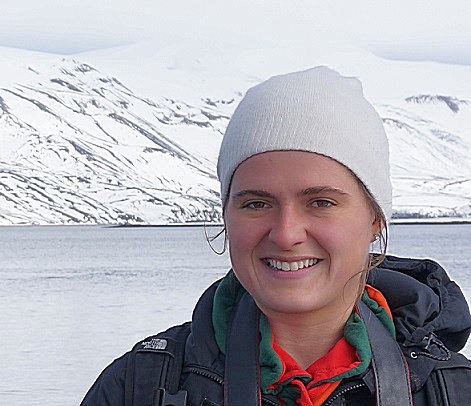 Ana P. Bertoldi. 2009-2010. Master of Science, Universidad de Los Lagos, Osorno, Chile. Thesis: [Spatial use of fragmented landscapes by the Slender-billed parakeet (Enicognathus leptorhynchus) in southern Chile.] 2010. Environmental consultant, ARDEA Consultoria Ambiental, Porto Alegre, Brazil. 2011. Scholarfellow, Klamath Bird Observatory, Oregon/California, USA. Project: [Adding value to data: the use of visualization tools.]. 2012-2016. Ph.D. student, University of Cambridge, Cambridge, UK. Thesis: Movement ecology of Antarctic skuas and its effect on the competition. To see Ana's publications, click here.
---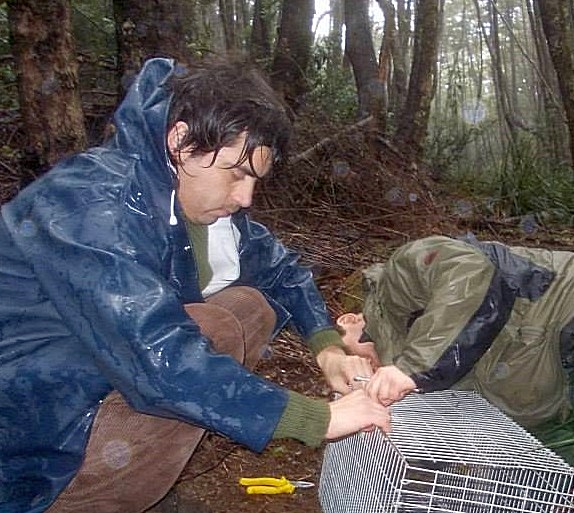 Alfredo Zúñiga. 2010-2013. Master of Science, Universidad de Los Lagos, Osorno, Chile. Thesis: [The carnivore assemblage in the Nahuelbuta Mountain Range: is it the result of habitat types or of interspecific relationships?] Alfredo is working on environmental impact assessments in southern Chile.
---
Jesús Martínez. 2008-2009. Master of Science, Universidad de Los Lagos, Osorno, Chile.Thesis: [Trophic and spatial ecology of the Culpeo fox (Pseudalopex culpaeus) in the Lago Cochrane National Reserve, 11th Region of Chile.]. Jesus is working in his homecountry Colombia.
---
Julio San Martín. 2007-2011. Master of Science, Universidad de Los Lagos, Osorno, Chile. Thesis: [Effects of urbanization on the bird communities in the Valdivian Ecorregion: a gradient study.]. Julio is a professor at Universidad de Concepción in Chile.
---
Eddy Pérez. 2006-2008. Master of Science, Universidad de Los Lagos, Osorno, Chile. Thesis: [Basis for the monitoring of medium-sized mammals in tropical forests associated to local tourism and hunting, Biosphere Reserve and Communal Territory of Origin Pilón Lajas, Bolivia.]. Eddy worked for the Bolivian government on impact assessments. He is currently working for Petrobras in Bolivia.
---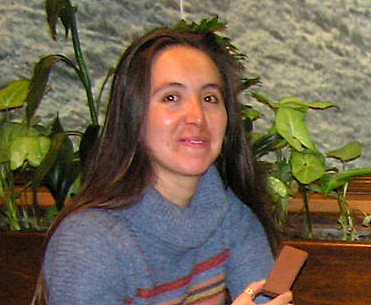 Giovana Gallardo. 2006-2010. Master of Science, Universidad de Los Lagos, Osorno, Chile. Thesis: [Depredation of domestic livestock by Puma and Culpeo fox in Sajama Nacional Park, Bolivia.]. She lives with her family in Canada.